About this site
Welcome to the Central Highland's ArtsAtlas!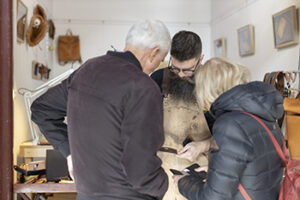 ArtsAtlas is building a community of people who like to share what they do with others and who also like to know what's going on. It has been developed with artists, organisations and cultural groups in mind. Its aim is to bring people together, to share what's going on and to celebrate what makes this part of the world just that little bit special.
We invite you to be part of this growing community, to share your events, tell us and show us what you do.
ArtsAtlas is supported the City of Ballarat's Creative City unit.
Copyright of all material on this site is covered under an All Rights Reserved license, unless otherwise specified by content suppliers. Information about Creative Commons licenses and copyright can be found at www.creativecommons.org.au/