Contact Name: Shelley Hinton
Contact Phone Number: +61 (3) 5327 8615
Contact Email: pogllery@federation.edu.au
Venue Street Address: corner of Lydiard and Sturt St. Ballarat. Vic. 3350
Is the venue able to be booked by the public? Yes
Description of Venue: The Gallery presents a changing program of solo and group exhibitions by Federation University Australia students and staff, works from the University's Permanent Art Collection, together with the work of significant Australian artists.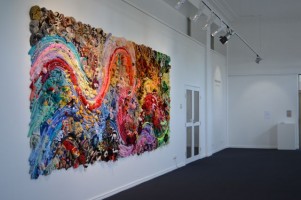 Caroline Askew, Hanging Histories, 2012 found object installation

Of Italianate palazzo style, the Post Office Gallery offers one large space, complete with a museum standard hanging and lighting system, with the capacity to present a broad range of 2D, 3D installation and new-media work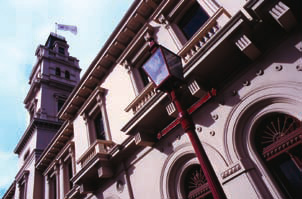 Post Office Gallery majestic Italianate period exterior

The exhibition program is planned approx.12 months in advance with priority to University undergraduate, Honours, Masters and PhD examination exhibitions. Proposals are encouraged from University Alumni students, local and more broadly-based Australian artists and curators for solo or group exhibitions.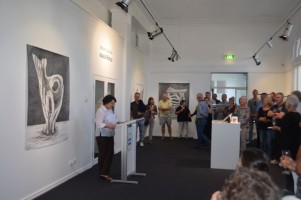 Opening of Stephen Davidson's exhibition, Island Relics


Types of events which are run/held: Exhibitions, artists talks, seminars
Distance from Melbourne: 70k
Is the venue open to the public, when and what times? Open Wed - Sat 12- 5pm
Mon/Tue by appointment
Always Free

Parking nearby on Sturt, Lydiard and Camp Street
Disabled access
Melways map ref: 175 H3

If the venue is available for hire, how do people hire the space? Exhibition proposal forms are available online or at the Gallery on request.
Access: Wheelchair accessible