Opportunity details Step into our vibrant Fitting Room Exhibition Spaces, where creativity thrives in cozy, intimate cubicles. Join the excitement!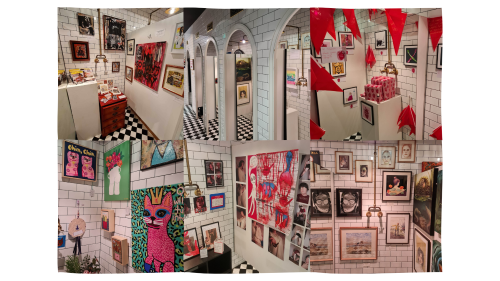 What is on offer?
Introducing our Fitting Room Exhibition spaces! They are small, intimate spaces that are alive with activity! They are intended to be used in creative and exciting ways. The different ways in which artists have already constructed meaningful windows into their unique experiences is inspiring.
Interested in renting a space?
Exhibition fee is $20 for a month and you will have complete creative freedom, the sky is the limit. To give as many people as possible the chance to exhibit, there is a one month limit on each fitting room.
Who is the opportunity for? Everyone!
Who is providing the opportunity? TBH Studio
Who is eligible and what is required? Everyone! Just need to fill in the online form.
How much does it cost? $20 per month.
How do people book or get involved? Submit application through our online form - https://forms.gle/7AcrN7Sp5oYwdgjh8
Contact person Toni Louise
Contact email address tbhstudio.au@gmail.com