Opportunity details Applications are open for The Other Art Fair Melbourne. Apply Now!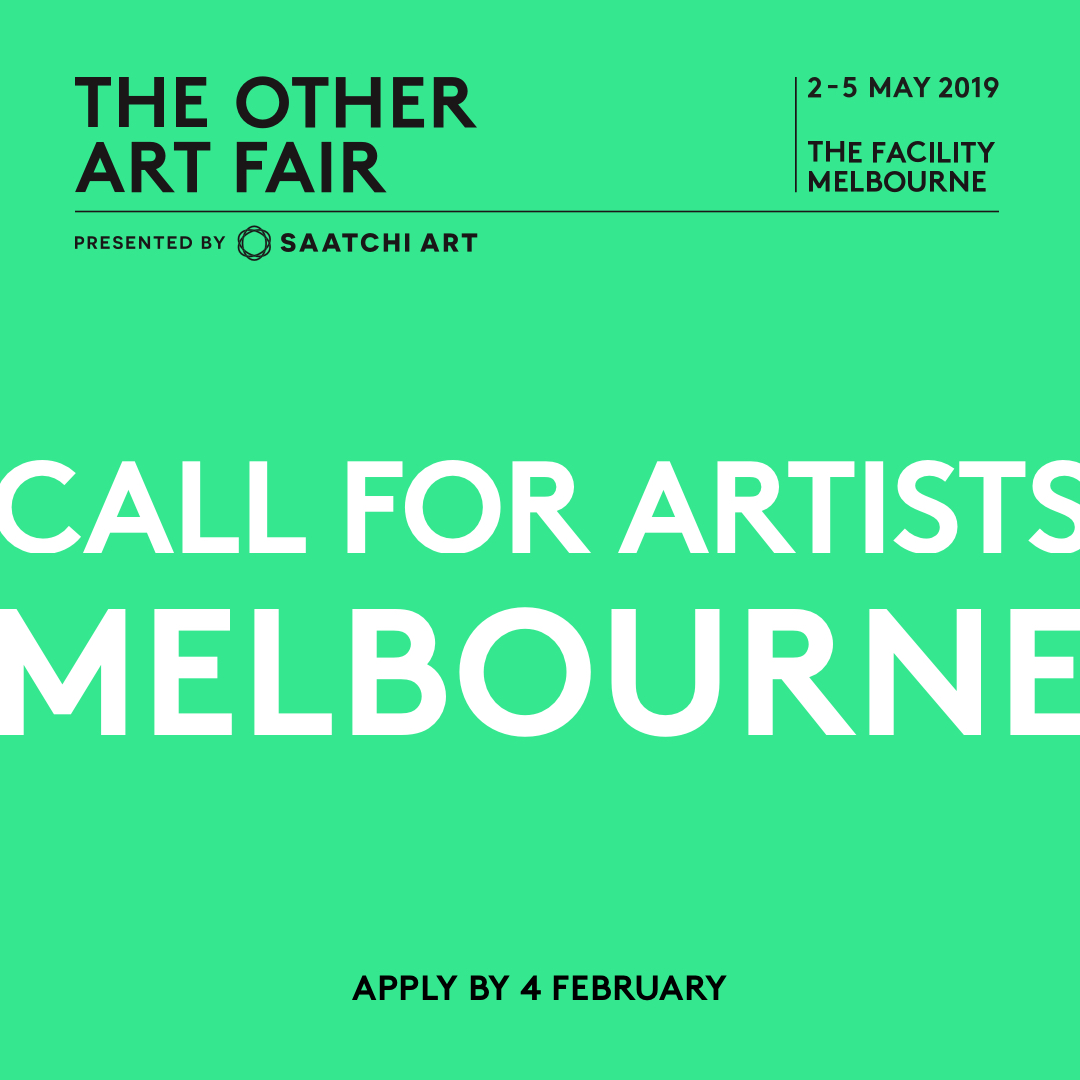 What is on offer?
Applications are open for our third edition of The Other Art Fair Melbourne, 2 – 5 May 2019, returning to The Facility, Kensington. The Other Art Fair Melbourne is a great opportunity for artist to get their work in front of some of the industry's expects as well as 1000s of art lovers, with the point of difference being that visitors are meeting and buying directly from you, the artist! For more information about applying see here.
Who is the opportunity for? Artists, Collectives, Artist Duos
Who is providing the opportunity? The Other Art Fair
Who is eligible and what is required? Anyone can apply and there are no prerequisites.
What is the closing date or deadline? 4 February 2019
How much does it cost? No application fee. Various stand costs and sizes if accepted, which is up to the artist to choose.
How do people book or get involved? Apply Here: http://melbourne.theotherartfair.com/applications
Contact person Ashleigh
Contact Telephone 0421863294
Contact email address ashleigh.basa@theotherartfair.com