Tripwire Theatre Company
Megan Riedl is the Artistic Director of Tripwire Theatre Inc. in Central Victoria.
When did you start Tripwire Theatre Inc. and why?
I started Tripwire in August of 2016, because I felt like there was a gap in the market in terms of an organisation that could help people like me- writers producing work- and support them at a professional level. I wanted to create something sustainable that could assist people in an ongoing way, to get new work made.
What sets Tripwire apart from other theatre companies?
 The main thing is that we're membership based. Everything we do, we do with a sense of reciprocity. So even though we're not funded, we're helping each other make the best work we can. There is a professional outlook and standard that we always have.
The other thing about the way we work is that once you're a member of Tripwire, you can come to the community with your project. You might want development on a script, to run a workshop, or the full production of a show. We're able to help make that a reality.
What would you want someone from Melbourne to know about the Central Victorian theatre and arts scene?
I think there's often an assumption that regional theatre is of a lower quality, and I would challenge that. Often we're doing it with fewer resources and possibly have to work harder because of those limitations. But I think ultimately it means that the work is really vibrant.
The flip side of that is that Ballarat and Bendigo have a thriving community theatre scene, and also have big professional productions touring to our venues. But the independent theatre scene is very small and not well supported in terms of funding. So there's a bit of a gap there and that's where Tripwire is trying to sit.
What other Central Victorian theatre companies or artists do you admire?
 There's a group in Castlemaine called Punctum. They do some really cool multi-disciplinary stuff. In Ballarat there's The Bard in Buninyong, who do a Shakespeare play in the gardens every year. Another one is Arena Theatre Company, who make work for children. They used to be based in Melbourne and recently relocated to Bendigo. To have a professional theatre company decide to go regional is fantastic.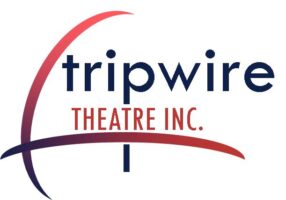 What are you currently working on at Tripwire?
It's a play called The Belly Dancer, which I've been writing with Jacob Honeychurch. It's set during the 2015 anti-mosque protests in Bendigo. We wanted to pair that incident with a story of an abusive relationship, to explore the idea that we all have choice in how we respond to the fear of change, whether that's personal, or broader societal change.
We're doing community consultation with people who work with domestic violence, and people from the local Islamic Association. It's been a really good process. We plan to do the show as part of cultural diversity week in Bendigo, in March 2019.