Jess Johnson & Simon Ward; Terminus @ Central Goldfields Art Gallery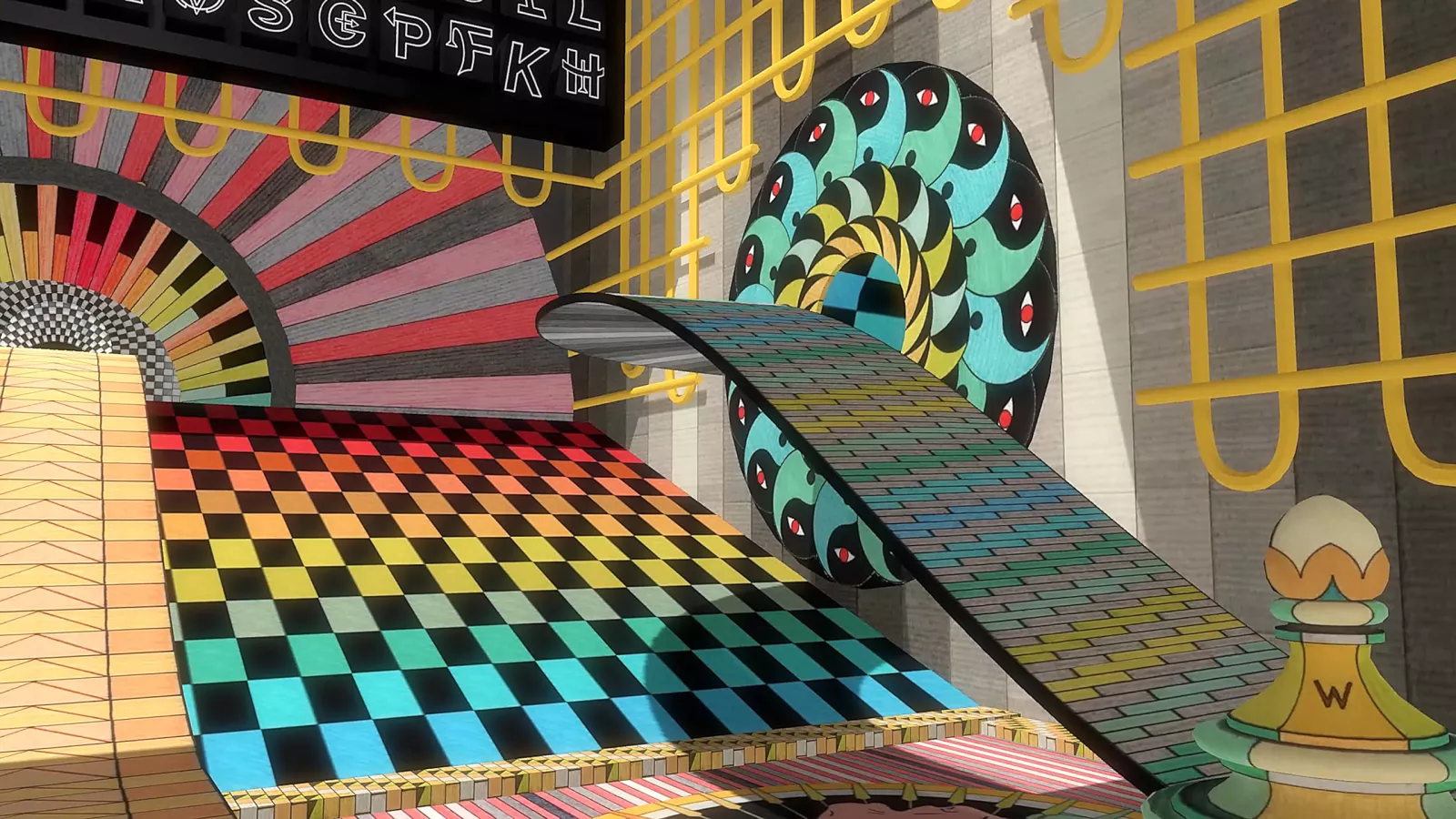 Inspired by Sci-Fi, comics and fantasy movies, Jess Johnson and Simon Ward: Terminus is a virtual reality (VR) installation that transports the viewer into an imaginary landscape of colour and pattern populated by human clones, moving walkways and gateways to new realms.
With their pioneering use of virtual reality, artists Jess Johnson and Simon Ward hold a unique position amongst contemporary art practitioners. Johnson's drawings are transformed from analogue into digital, and from solo practice into cross-disciplinary collaboration, forming the basis of this virtual experience. Animated by Ward, the result is Terminus: a mysterious universe of alien architecture populated by humanoid clones and cryptic symbols, explored via a network of travellators and gateways.
Terminus presents a quest, a choose-your-own adventure into the technological. Prepare yourself for a slippage of time and space as your journey propels you through five distinct realms.
Terminus: Jess Johnson and Simon Ward is a National Gallery Touring Exhibition supported by Visions of Australia and the National Collecting Institutions Touring and Outreach Program. Terminus was commissioned with the assistance of The Balnaves Foundation.
Related Events