TBH Studio VIP Night
December 9 @ 6:00 pm

-

8:00 pm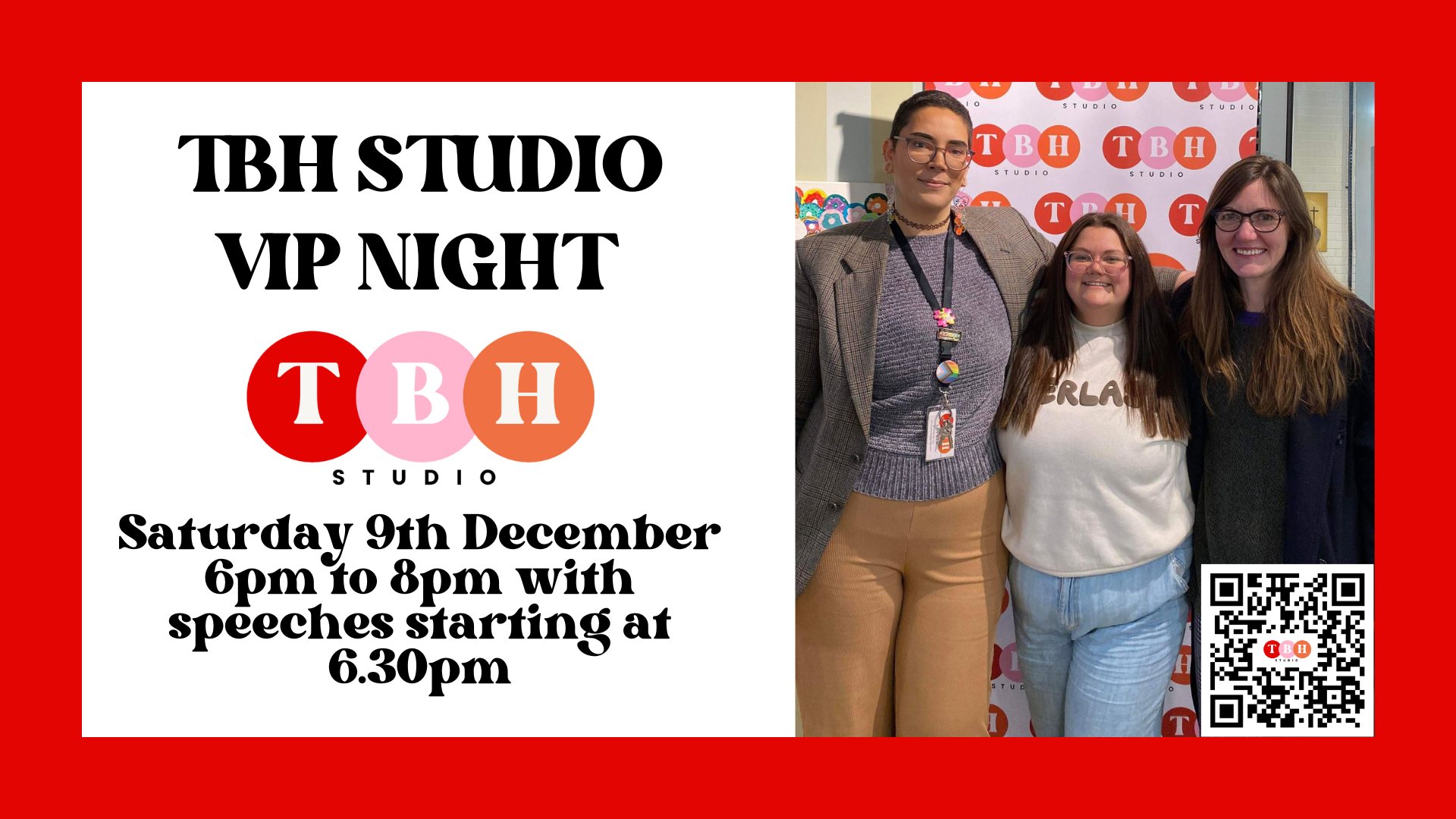 Get ready for the most anticipated event of the season – TBH Studio's VIP Night! Brace yourself for an evening filled with excitement, as we unveil our incredible space and showcase the amazing goodies we have in store for you.
But that's not all! This night is all about connecting with the vibrant Ballarat Community and giving them a taste of what TBH Studio is all about. At 6.30pm, we'll be introducing you to the brilliant minds behind this creative haven – our three co-founders. Get ready to be inspired as they share their vision and passion with you.
Feel free to explore every nook and cranny of our stunning studio, and don't hesitate to ask us any burning questions you may have. We're here to make your experience unforgettable.
Now, we know you might be wondering about refreshments. While this is an alcohol-free event, fear not! We've got you covered with an array of tantalising non-alcoholic beverages that will quench your thirst, along with some delectable snacks to satisfy your cravings.
So mark your calendars and get ready to be blown away. We can't wait to see your smiling faces at TBH Studio's VIP Night. Trust us, this is an event you won't want to miss!
Related Events