Tamara Bekier: Between Worlds @ Art Gallery of Ballarat
04/11/2023

-

28/01/2024

Free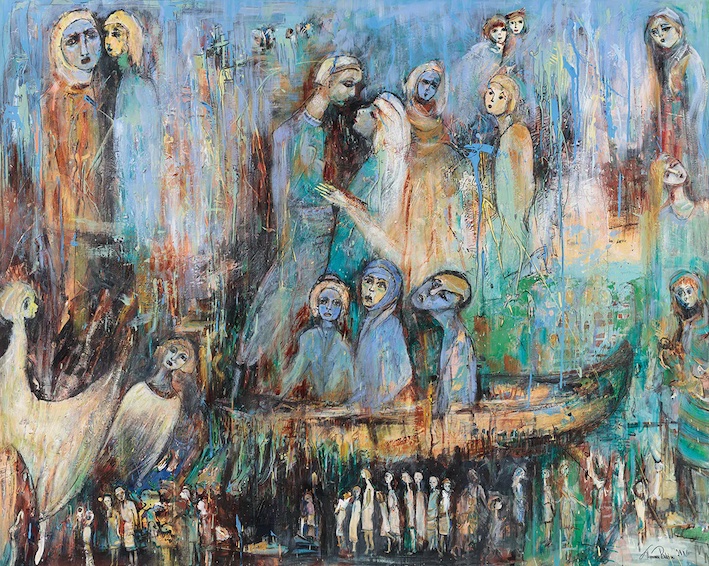 Ballarat-based artist Tamara Bekier attributes her love of experimenting with colour, texture and juxtaposition of light and dark to the contrasts between her country of birth, in Russian Ukraine and Australia, her adopted country. She also draws inspiration from the work of Gustav Klimt, Mark Chagall and the German Expressionists.
Bekier's dense and colourful works reflect her long and tumultuous life through the Second World War and the horrific experiences she suffered as a refugee in war-torn Europe. Her work is based on dreamscapes which reflect two parallel worlds – her past and her present.
Bekier started training as an artist at the age of 48, and her art training proved to be a bridge not only to a new career but to a new way of living in a democratic society. Over nearly 40 years since then, she has held numerous exhibitions and her work is held in collections nationally.
Related Events