Synaesthesia – Velislav Georgiev and Kris Eira
19/05/2013 @ 2:30 pm

-

5:00 pm

Gold coin donation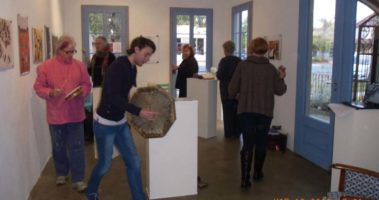 In Synaesthesia, Will (Velislav) and Kris explore how music can be expressed as sculpture, and how sculpture can be expressed as music.
Space is translated to time, and the solid becomes the transient. Aural and physical shapes mirror each other.
The gallery visitors/audience are guided through the space by the flow of physical and aural objects and events.
Experience of the music varies according to each person's movement through the space.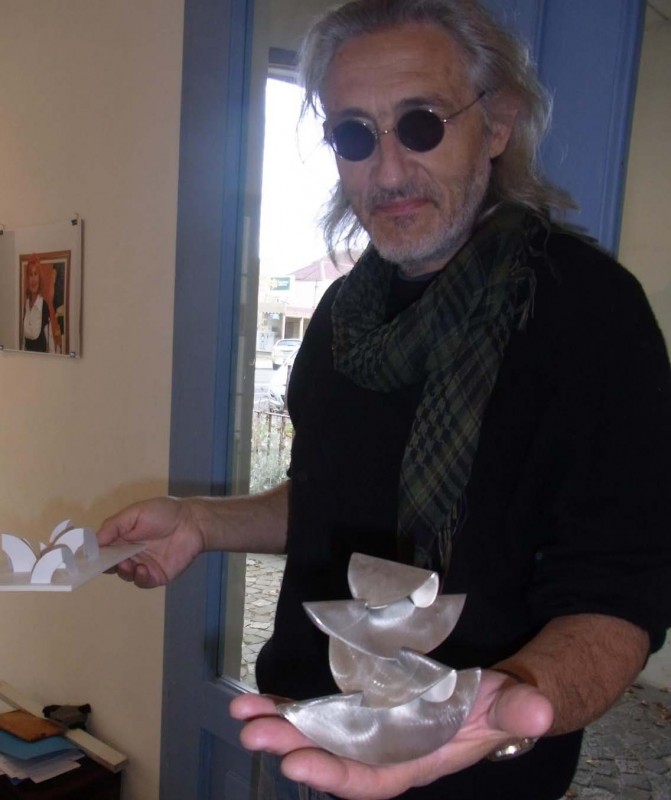 THE SCULPTURE: "Sound standing still"
THE MUSIC: forms a suite of three musisculptures, each of which is reflected in the matching physical sculptures:
KALEIDOSCOPE – reflects the circular movements of a kaleidoscope, and the changing patterns that result as the sound moves around the audience. This musisculpture is based on timbre (sound quality). An outer timbral layer moves clockwise while an inner layer moves counterclockwise.
PENDULUM – is built on the constant exchange of pairs of notes: always-never changing. From the outside, the musisculpture may appear largely static, but as the audience walks through the pendulum, its swing becomes apparent.  This musisculpture is based on the parameter of Loudness.
STACKS – reflects the idea of serial sculptures, based on layered repetition of a single idea. In the musisculpture, space is translated to duration. There are four small 'stacks', which explore the possibilities of <change/no change> between layers and repetitions. Performers select their own 'single idea' for each piece.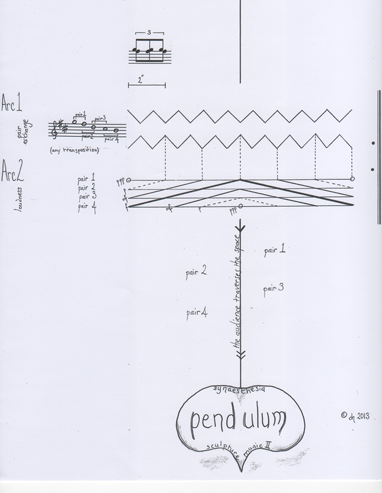 SYNAESTHESIA – ONE AFTERNOON ONLY – OMNIBUS GALLERY SUNDAY 19TH MAY – OPEN 230-500
Photography: Wyrda
Performers: Lou Callow, Judy Couch, Michele Donegan, Kris Eira, Janet Gaden, Carmel Hunter, Gudrun Markowsky, Patrick Shaw, Wyrda
Related Events