SHAC ArtWalk 2018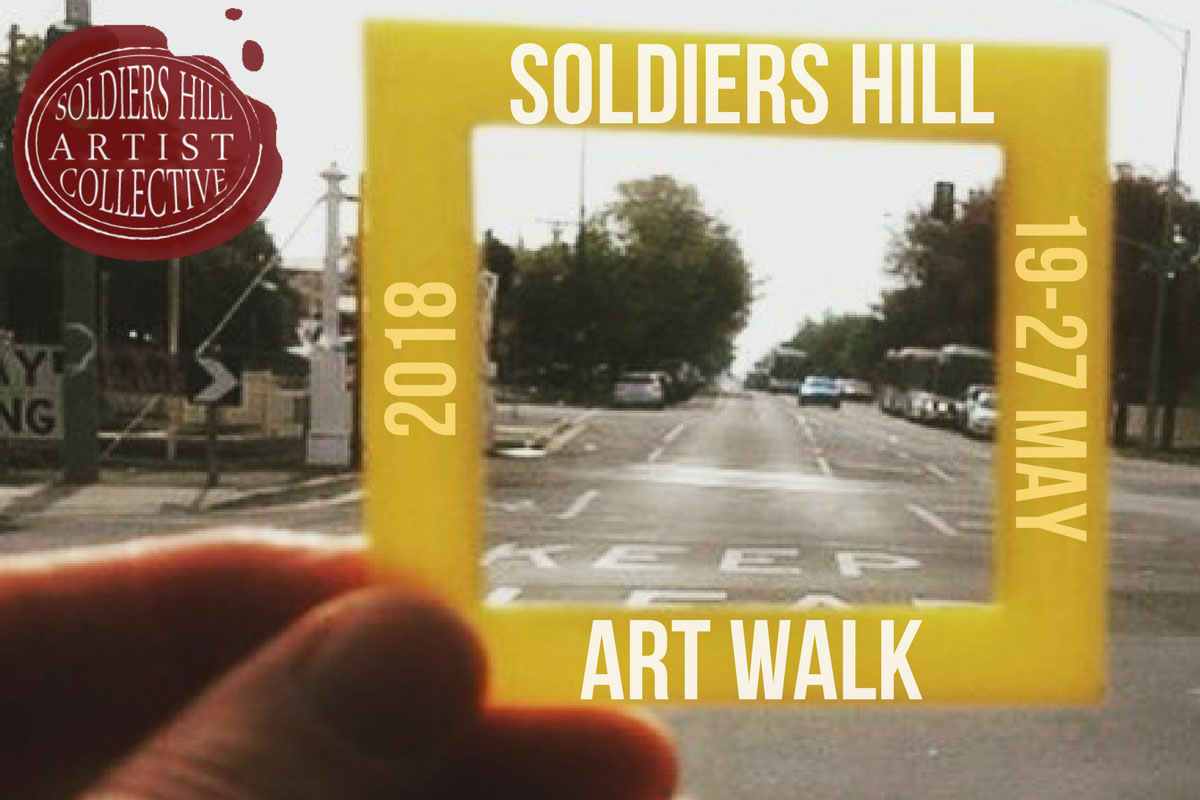 Annual Soldiers Hill Artist Collective (SHAC) ArtWalk showcases both the art of local artists, and the heritage buildings in Soldiers Hill. The artworks are on display in shopfronts, businesses and private residences & artists' studios. Historical notes are displayed in most of the venues. The self-guided walk takes around an hour and a half. There is a yellow square on the footpath outside each venue. ArtWalk map is available from local businesses, SHAC website and Town Hall as well as being accessible on mobile phones.
Venue:
A variety of shopfronts, businesses and private studios in Soldiers Hill. These are located in Lydiard St North, Armstrong St North, MacArthur St, Doveton St North and other streets in Soldiers Hill.
Dates:
Saturday 19th – Sunday 27th May 2018
Works in shopfronts can be viewed at any time.
Works in businesses can be viewed during business hours.
Private studios open from 10:00 – 4:00 pm weekends only.
Bookings/Registrations:
Not required
More Information:
Related Events