Ramak Bamzar; Pro Femina @ Art Gallery of Ballarat
August 26

-

November 5

Free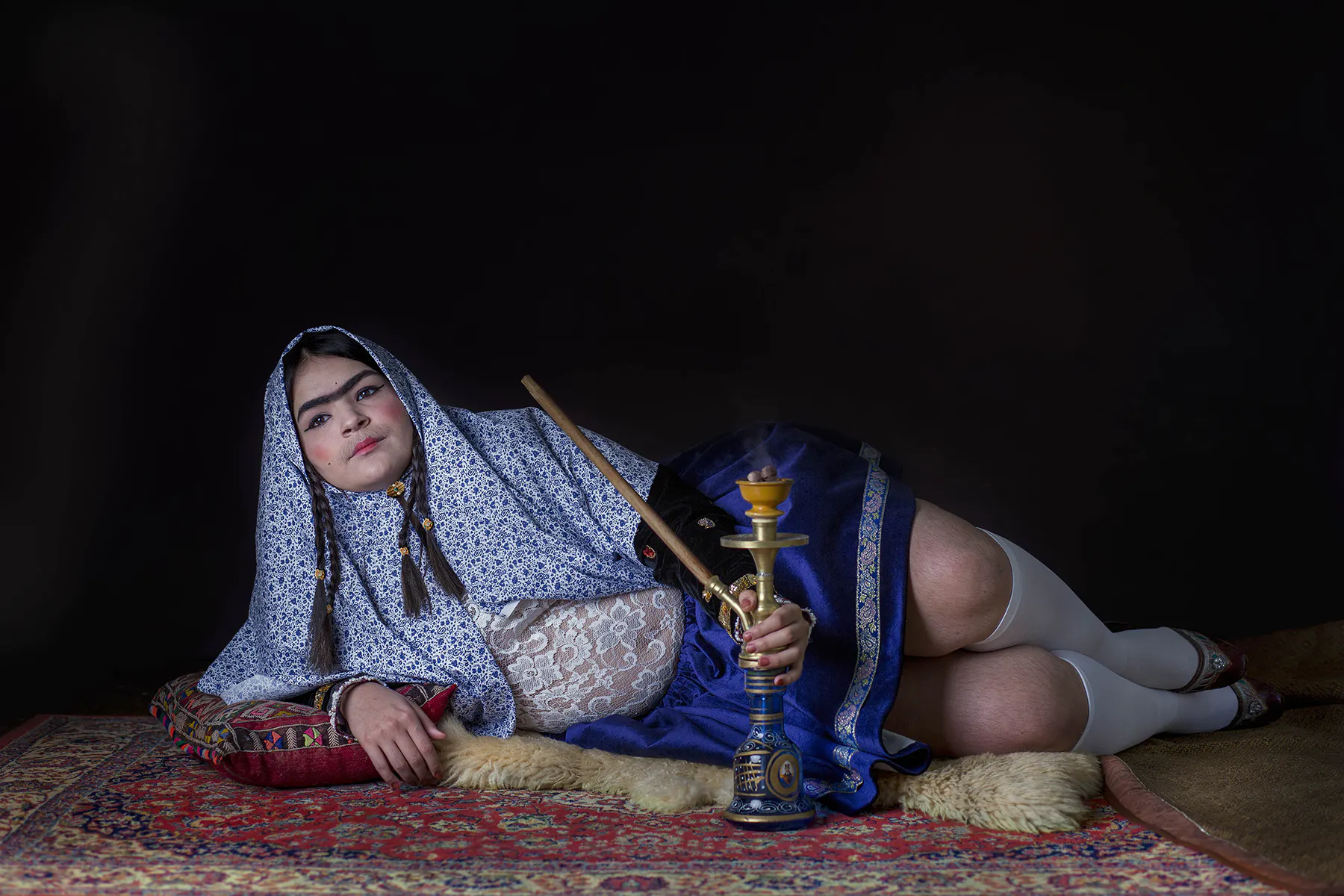 The deep digital footprints made by this generation of victims of the Islamic Republic have left behind a haunting reminder of the power of protests and individual action. So far, dozens of women protestors have been arrested, kidnapped, and subjected to torture, rape, and execution.
Ramak Bamzar is a Melbourne-based Iranian photographer. Her work explores how cultural and religious norms can shape women's beliefs, values, and behaviours and can influence their sense of self-worth and agency.
In these striking works, the Moustachioed Women and Rhinoplastic Girls from Bamzar's 2022 series burst out of their imprisoning frames to capture a moment in the ongoing struggle, intertwining with the essence of Iranian culture and heritage. Through the integration of poetic motifs, epic themes, and historical allusions, the images go beyond mere documentation, offering a profound insight into the resilience and determination of Iranian women.
The spirit of Iranian women shines through, defying the constraints imposed by a repressive regime. Their endurance becomes a testament to the strength and courage that thrives amidst adversity. By shedding light on these experiences, the images seek to honour their stories, elevate their voices, and inspire a broader dialogue on pursuing freedom and justice.
This Art Gallery of Ballarat exhibition is presented as part of the Ballarat International Foto Biennale 2023.