Out of Copyright Film Night
29 November, 2018 @ 7:00 pm

-

9:00 pm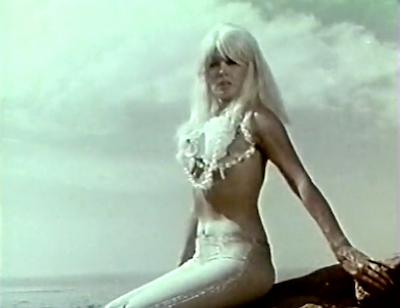 Free entry film night.
Voyage to the Planet of Prehistoric Women (1968). A group of weirdly dubbed guys decide to fly their spaceship to Venus, get in trouble and need to be helped out by their mates. Woodenly acted, the leading men are interchangeable as the rescue mission proceeds. They fly hovercraft, wrestle with tentacled plants, shoot lizard people, grow fond of an early version of the robot from Lost in Space called John, and nearly get covered in lava.
In a reflection of the continuing weird relationship between the US and Russia, this movie is the second of two mash-ups of "Planeta Bur," a Soviet sci-fi film from 1959. The Soviet director was trying to sell the film to the US, and was told they'd only take it if it had some women in it. So he inserted new footage featuring Mamie Van Doren, a bevy of nubile cuties in white flares. Cue the babes who don't speak, but communicate through telepathy.
1 star. Shlock. Fab spaceship scenes because you can't see the strings. Perfect second date idea (she won't judge you harshly).