Leila Jeffreys; Nature is not a place to visit. It is home. @ Ballarat ArtScreen
01/10/2023

-

04/02/2024

Free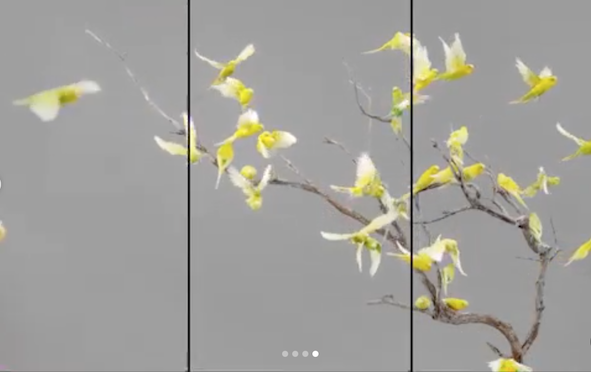 Leila Jeffreys is an acclaimed Australian photographic and video artist.
She is best known for captivating images of birds from Australia and around the world that explore and subvert the traditions of portraiture.
This is the inaugural work to be displayed on the new outdoor ArtScreen. This video of flocks of birds, created using some of the world's most advanced slow-motion film technology, is a celebration of the wonder of nature and will be displayed alongside eight photographs from Leila's 2019 series High Society.