Loris Button; ARCHIVE: Drawings & Prints @ Tin Can Collective Creswick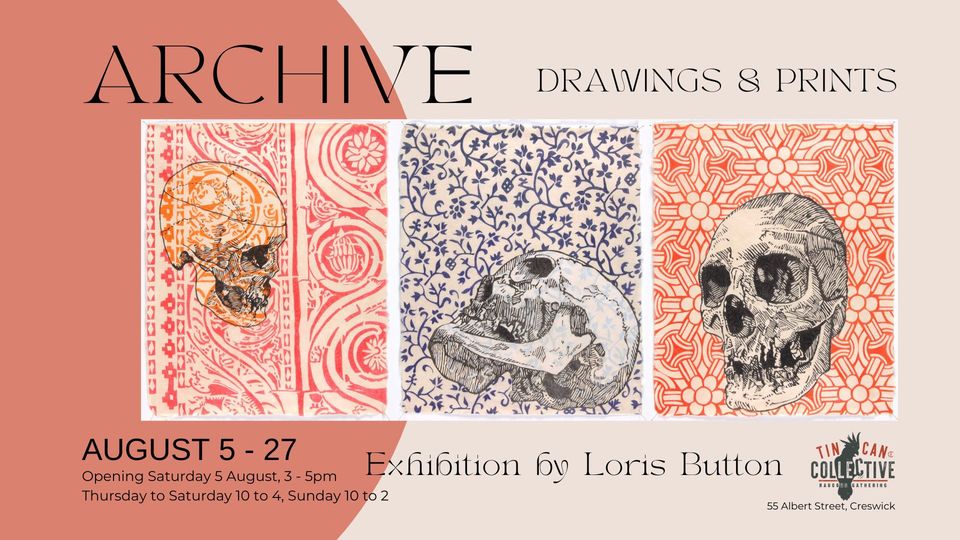 ARCHIVE: Drawings & Prints by Loris Button at Tin Can Collective
Journey with us through a unique exploration of self, time, memory, place, and mortality. Loris Button's artwork, a stunning fusion of linocuts transformed into drawings and prints, offers a fresh perspective on our evolving identities.
Don't miss out on the chance to engage with Button's work, an exciting amalgamation of Australian and international influences, rich with symbolic imagery and thoughtful narratives.
Dr Loris Button grew up in Melbourne, Australia and now lives in the Victorian country town of Creswick. Her studies include a Diploma of Art at the Phillip Institute of Technology, a Master of Fine Arts at the University of Tasmania, a Certificate of Tertiary Teaching and a PhD at the University of Ballarat. Loris worked at the University of Ballarat as a Lecturer in Drawing, Painting and Postgraduate studies for 21 years before retiring from teaching in 2010. She is currently an active member of the Goldfields Printmakers Group.
Since 1978 Loris has regularly shown in both solo and group exhibitions throughout Australia and internationally. Her work is represented in public and university collections including the National Gallery of Australia, Artbank, Art Gallery of Ballarat, Federation University Australia, Hanji Development Institute Korea, Port Authority of Santander Spain, RMIT University, and Loreto College.
Come by 55 Albert Street, Creswick, and be a part of this memorable experience!
Related Events