Karen Ann & Heather Horrocks; Effacement @ Art Gallery of Ballarat
September 9

-

November 19

o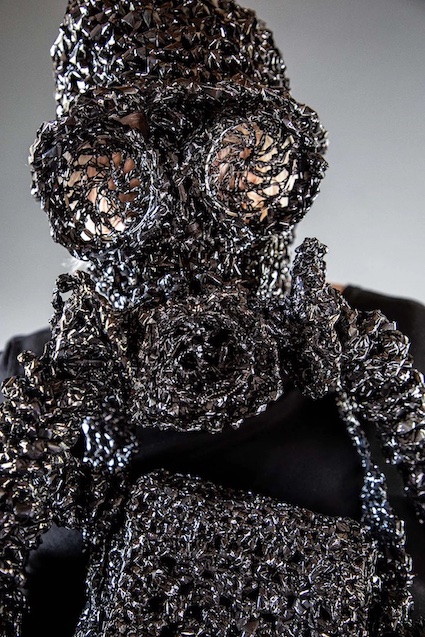 This exhibition is about identity. Masks can change everything. Photographic images by Karenne Anne loom from the walls and distort the identity of the maker, Heather Horrocks, who wears them. Redundant VHS tape that once held stories is manipulated with a crochet hook to tell new ones – about the war on a virus, the war on climate change and the war on women.
Tape leaks into and around the recreated sitting room belonging to the Lindsay family of artists from Creswick, disturbing its tranquillity.
Karenne Ann and Heather Horrocks, who live and work on Wadawurrung Country, have formed a post-pandemic collaboration called ISOyoh.
This Art Gallery of Ballarat exhibition is presented as part of the Ballarat International Foto Biennale 2023.
Related Events