Joy Warren at Tin Roof Cafe
June 1

-

June 30

Free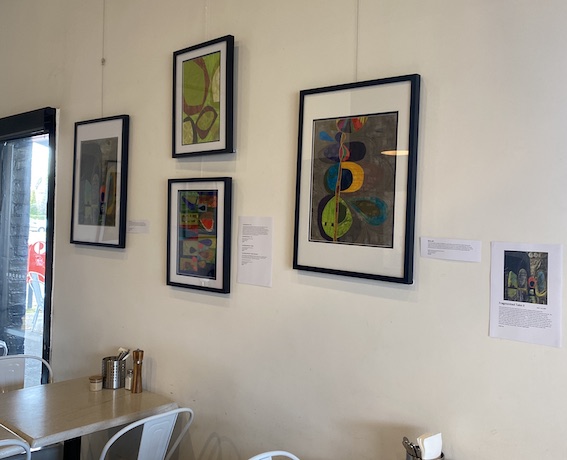 Joy's amazing textiles art pieces are on display at Tin Roof Cafe and available for purchase.
These postcards are from the abyss that is my memory, finding and focusing on the threads/moments/ experiences that have been deeply embedded into every element of my life. My story is based on approximately 24,455 days spent on the planet, days in which I find myself reflecting, not always wanting to speak to others but still needing to tell the stories. I am still inspired by the fragments forged into my dreaming…

… The things that have been messin' with my

mind… What an impact Laminex has had on my life!!!, I still like checking out kitchens, food, and all the 'stuff connected with the preparation of food. It would be inexcusable not to mention my all-time favourite artist, Rex Ray! The shapes and colours of the 60's oh man how col was he? How cool were the 1960's? When I sit to create new works, these elements sneak back into my thoughts and fabrics, the auditioning of the colours and textures prompts the extra layers I create with embroidery, printing, and painting – here for a good time!
Related Events