BIFB13 Photographic Exhibition:: ALDONA KMIEC
17/08/2013 @ 5:00 pm

-

15/09/2013 @ 10:00 pm

Free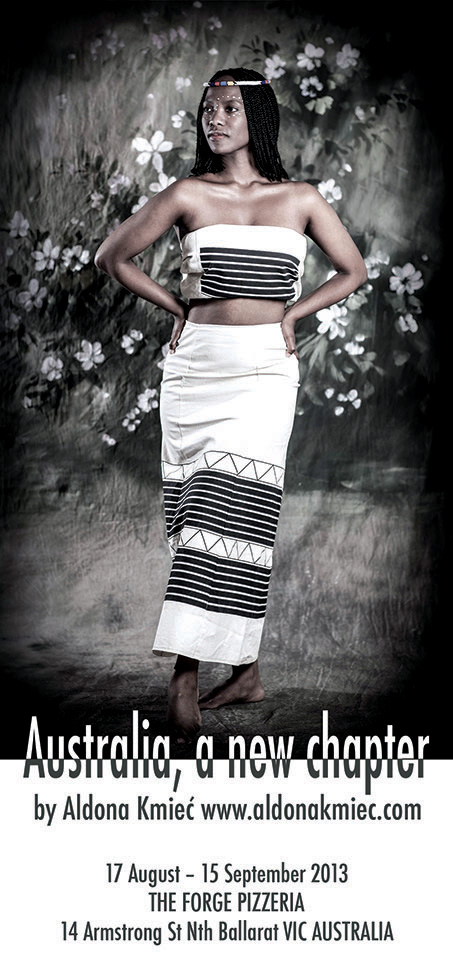 Polish born multifaceted professional photographer and Multicultural Ambassador of Ballarat.
This year's Ballarat Intl Foto Biennale exhibitions: Australia, a new chapter & Lost but Found draw together a collection of Kmiec's fine art portraiture work and passion for collecting old photographs. Also  in the venue: Robert Imhoff Photography Archive and John Smallman's large format landscapes of Lake Eyre.
1.    Australia, a new chapter.
My Australia is an ongoing inquiry into the nature of multiculturalism in modern Australia. Working with culturally diverse communities, I create images that celebrate diversity.
My body of work is a narrative about identity, mine and that of a subject, and the isolation people can feel as the 'other'.
2.    Lost but Found
Explores the importance of photographs as memories: The memory will fade. Photographs remain. A collection of unknown family photographs found at an auction, I am drawn to the images and search for the author of these remarkable photographs.
For more information and a full biography, please visit www.aldonakmiec.com
Related Events