Imagine Exhibition: Craft Council Ballarat
June 10

-

June 18

Free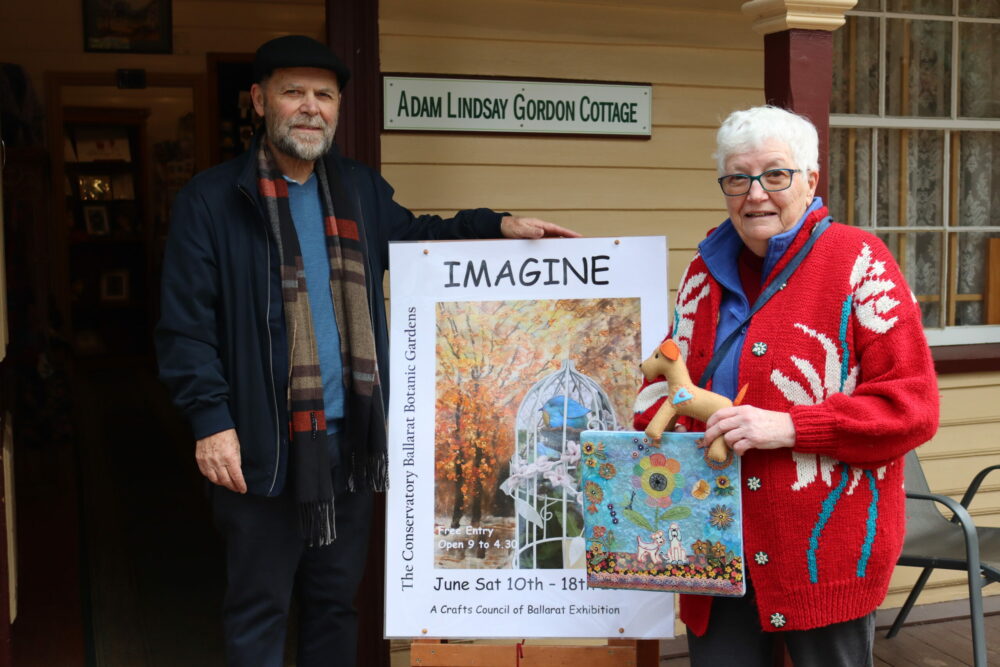 ARTWORKS woven from creatives' imaginations will soon be on display as part of a decades-old craft group's annual exhibition.
Article & Image by Tim Bottams, Ballarat Times.
The Robert Clark Conservatory is set to be filled with interwoven works of textiles, fabric and wood by members of Craft Council Ballarat, as they've done nearly every year for more than two decades.
With its members based out of the Adam Lindsay Gordon Craft Cottage, president Keith Andrews said their annual display is a regular showcase for the community.
"We get to display our artworks amongst the flowers and greenery for people who may not get to the cottage or know we're here," he said. "It's been a fantastic venue for it.
"It gives the artists the opportunity to do something a little bit different to what they do in the cottage where it's a little bit limited in size so in the conservatory they can really go big."
With the theme based around the exhibition's title Imagine, the display will feature 150 works from 25 of the group's 29 active members, all of which will be for sale.
Craft Council Ballarat alumnus Judy Rook will present as part of the launch, with her recently published book Ravens Hollow available for sale throughout the exhibition's run.
Vice-president Liz Cocks has been taking part in the annual exhibition for 20 years, and this year will display 10 pieces ranging from a small dog to an embroidered canvas piece.
"I do little soft toys but they're usually two-dimensional, and for this I've gone three-dimensional. This really lets the artists extend themselves more," she said.
"Sometimes there's a theme that carries through and other times it's completely out of left field like this year.
The Craft Council's cottage hub will also be open every day throughout the exhibition and Imagine is on show from Saturday, 10 until Sunday, 18 June.
Related Events