24 Hour Experience: Ballarat Tickets Going FAST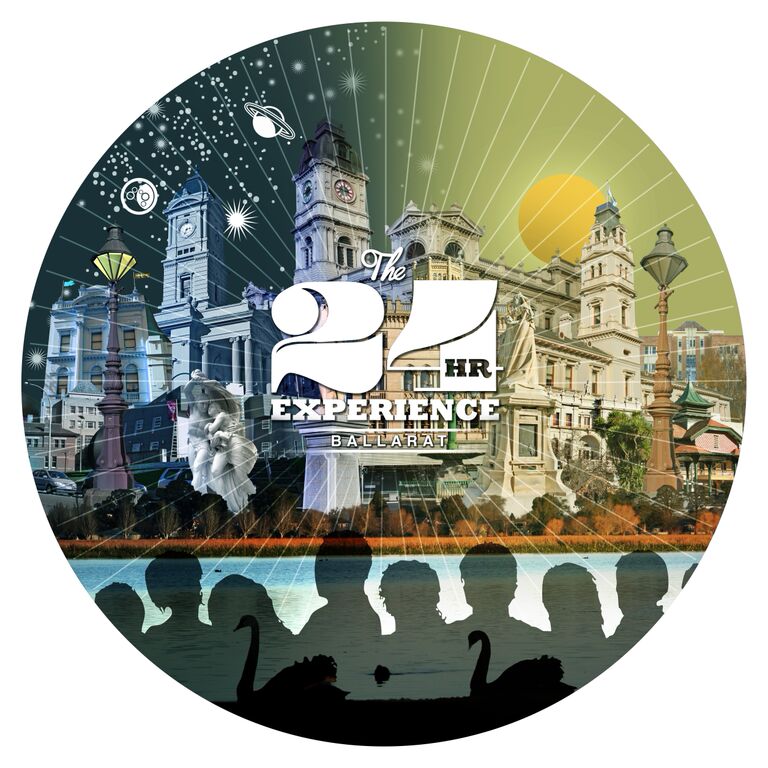 WHO 150 Artists & Community Members + You!
WHAT 24 Hour Experience: Ballarat
WHEN Noon to Noon, 21 – 22 November
WHERE All around the hidden spaces & places of Ballarat
WHY Because it's never been done before, and never will be done again!
It's happening 21 – 22 November, and it is a once-in-a-lifetime opportunity to experience Ballarat in ways that you have never, ever imagined – and will never, ever see again!
It's 24 Hour Experience: Ballarat, and it brings a contemporary vision of Ballarat to real life
through a series of 24 live works by 150 artists & community members inspired by the untold and the hitherto little-known stories & places of our town.
And part of the experience is the adventure of the event itself, taking place over a 24-hour period with a new vignette happening every hour on the hour.
Tickets are available through Her Majesty's Theatre / Majestix for 6-hour blocks, 12-hour blocks, or you can stump for the full immersion with a 24-hour ticket – with catering & transport provided throughout the night.
Special 24 Hour Experience access passes are also now available for people requiring Auslan interpreting.
24 Hour Experience: Ballarat is presented by Metanoia Theatre, through funding from the Australia Council for the Arts, and in partnership with the City of Ballarat Arts & Culture Unit.
For further information, check out www.24hourexperience.com.au or contact Deborah Klein deborahklein@ballarat.vic.gov.au 0407 478 943
Related Events