2018 Ballarat Backyard Tasters
16/02/2018 @ 6:00 pm

-

9:00 pm

Free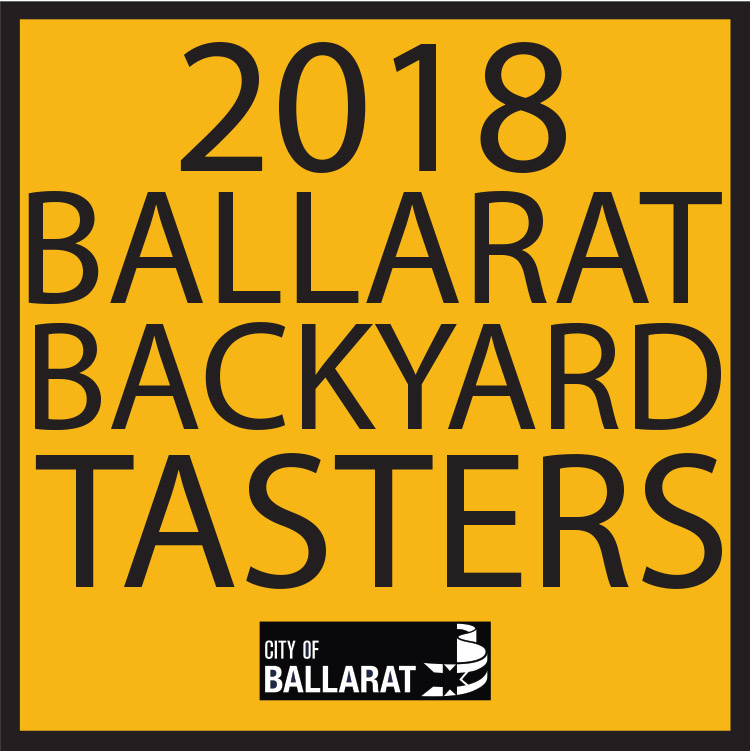 Ballarat's favourite little neighbourhood gathering hots up again just in time to ease the transition from laid-back Summer to an exciting year of new experiences!
Showcasing the very best of local and regional live music, Ballarat Backyard Tasters livens up Alfred Deakin Place in a uniquely Ballarat way over two February Fridays with a 7th great year of Marvellous Music, Fabulous Food, Arresting Artistry and Delicious Company.
Bringing the world to Ballarat's own backyard and celebrating our exciting live music heritage, the 2018 Ballarat Backyard Tasters offers an array of exhilarating experiences devised to showcase the very best of our creative city:
Friday, 16 February  –  6 – 9pm
Namarilly Bagarook Dancing Daughters                                                                                  Women and children from many tribes dancing together
Edgeley Williams                                                                                                                                             Stories and songs of the human condition, life, love and war with an alt-country feel
Butterfunked                                                                                                                                                        Funkin' soul with a whole lotta brass
Zion and Poppy                                                                                                                                                  Dynamic and thrilling partner acrobatics
The Surf Shadows                                                                                                                                             Original and interpretations of surfin' classics from the famous breaks of Nhill, Mildura, and Lake Wendouree
Opa! Bato                                                                                                                                                              Singing horns and driving rhythms as only unfettered Balkan Beat can bring it!
EAT / DRINK / SEE   –   Kittelty's Kash Bar, Three Cats Coffee, Saltbush Kitchen,                     Il Panzerotto – Taste of Puglia, Knife Fork Spoon Enchanted Caravan
Backspace Gallery    –   Did Someone Here Say Ballarat Archival treasures from three decades of local live music + Ballarat SongWays Music Mapping  Tracing the lost and found homes of Ballarat's live music history
Friday, 23 February   6 – 9pm
BJ Gilson                                                                                                                                                              Local Wadawurrung traditional custodian composes and sings contemporary and traditional songs with language that has been absent for 180 years
Arts Academy Mass Choir                                                                                                                             The voices that brought What A Wonderful World to the Ballarat YES Campaign
EMBE                                                                                                                                                                 Hip hop beats and words that slayed at the FReeZA PushStart Battle of the Bands Regionals
Westlake and Williams                                                                                                                                     Dynamic four-hand piano with original songs that unravel the mysteries of the Universe such as dark matter, where to holiday, and lost socks
Paige and The Vinleys                                                                                                                                        Original songs in an easy key, reflecting themes of equality and the common human experience
Origami                                                                                                                                                                 Adam Simmons and crew back with their tribute to jazz iconoclast Ornette Coleman, whose innovative melodies changed the history of jazz
EAT / DRINK / SEE   –   Kittelty's Kash Bar, Three Cats Coffee, Vietnam Food House, Masala Valley, Luigi's Gelato
Backspace Gallery    –   Did Someone Here Say Ballarat Archival treasures from three decades of local live music + Ballarat SongWays Music Mapping  Tracing the lost and found homes of Ballarat's live music history
Related Events